our goal is to help you achieve yours
WebinterX has been in the business of custom web applications and database development for over twenty years.
We remain focused on delivering the best solution to client's individual business needs.
We look forward to working with you on your e-business initiative.
Our clients...











WebinterX designed and delivered "FIRSTSmart" to our exact specification - an innovative database for our web-server stock market charting application. Since its launch, FIRSTSmart has functioned very reliably. During commissioning period, Noel was very approachable and was able to link with our web-hosting engineers to get the application running in a very short time. I would have no hesitation in recommending WebinterX.
about
Over the past twenty years, WebinterX has worked with a range of public, private and government organizations to design, deliver and support database enabled custom web applications that help to automate core business processes.
WebinterX works with a breadth of application and database development tools and technologies:
Web Development and Publishing:
.NET Core, ASP.NET Blazor, ASP.NET MVC, ASP.NET Web Forms, Adobe ColdFusion, DHTML, HTML, XML, CSS, JavaScript, Telerik ASP.NET AJAX, Microsoft Azure, Microsoft Dynamics CRM
Database and Related Framework Terminologies
SQL Server, Azure SQL Database, mySQL, Access, Entity Framework, LINQ, T-SQL
Programming Languages:
C#, JavaScript, ColdFusion
Based in Ottawa, Ontario, Canada.
Clients in Canada, United States of America, and United Kingdom.





services
WebinterX works hand-in-hand with clients to develop database enabled custom web application solutions tailored to individual business needs. We help organizations to automate their core business processes, and in so doing, reduce costs, increase revenues or improve customer response times and satisfaction.
For all projects, our approach begins with a full analysis of the business process and existing systems. We work with your team to understand the desired project outcomes, producing a product requirements document prior to coding. When the project has been defined and understood by all concerned parties, we code and test the application, and then make it available to the client for preview under password protection. Once projects have been implemented, WebinterX provides on-going maintenance through a support agreement.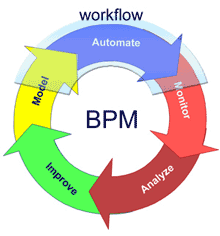 Some of the custom web applications and solutions WebinterX has developed over the years:
Workflow Automated Websites
Grants and Contribution Information Management Systems
Permitting Systems
e-Commerce Applications
Document Repositories
Inventory Management
Custom Cost Estimating Systems
Purchase Order Management
Client/Customer Relationship Management (CRM)
Bill of Materials Management
Business Process Automation
Web-based Surveys
Web Services and APIs
Windows Desktop Applications
Free initial meeting
Please contact us to schedule a time to discuss your current situation and requirements.
WebinterX has developed two databases for investment programs under my management. One of these includes a fairly complex on-line proposal evaluation system that is used at various stages by applicants to the program, program staff, and an outside evaluation committee. The new system has dramatically increased our efficiency in managing the program. It is a pleasure working with Noel. He always comes up with solutions to our problems and is quick to respond to our needs.
The success of your project is our number one priority. Please contact us to discuss further:
WebinterX
164 Kennevale Drive
Ottawa, ON K2J 0C2
Tel:
613-884-9591
Email:
info@webinterx.com
We come with excellent references, years of experience and the highest level of satisfaction guaranteed!