About
WebinterX delivers web application and database development services through its principal consultant, Noel Gnanasooriam, and associates. Over the past fifteen years, WebinterX has worked with a range of government agencies and technology firms to design, deliver and support web applications that help to automate core business processes.
WebinterX's Noel Gnanasooriam brings an extended background in information technology to projects. Prior to WebinterX, Noel worked as a programmer and web developer with Nortel Networks, Corel Corporation, Eshasoft, WebLink Software and iLogos.
WebinterX works with a breadth of application development tools and technologies:
Web Development and Publishing:
.NET, ASP.NET MVC, ASP.NET Web Forms, Adobe ColdFusion, DHTML, HTML, XML, CSS, JavaScript, Telerik ASP.NET AJAX, Microsoft Azure, Microsoft Dynamics CRM
Database and Related Framework Terminologies
SQL Server, Azure SQL Database, mySQL, Access, Entity Framework, LINQ, T-SQL
Programming Languages:
C#, JavaScript, ColdFusion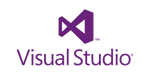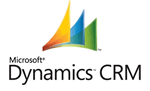 Noel Gnanasooriam has developed a new version of the national Habitat Stewardship Program tracking system. He made some considerable improvements to the tracking system by resolving problems we had been having with the former version. Noel also improved the still in use former version of our tracking system by incorporating numerous requests from various users. We really appreciate working with Noel because he took time to understand our needs and because he is always open to our demands and respects delay period.